Polyurethane wheels, Puncture proof wheels, Flat free tires offered by Hanak International Industry Limited. We can also offer wheelbarrrow flat free wheels & tires, Trolley PU foam wheels, and other cart polyurethane wheels.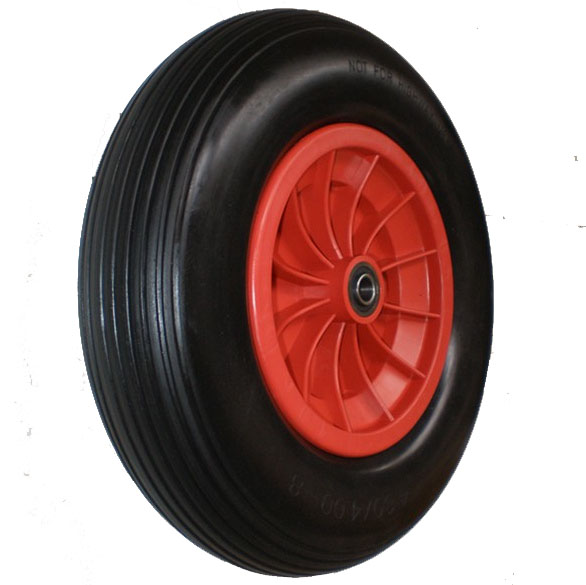 Hanak Flat free wheels is perfect alternative to pneumatic wheels.
PU tires is made of millions of polyurethane micro cellular, this keeps the PU tires excellent elasticity and stability.
PU tires retains the same lightweight, feeling like a regular pneumatic tires.
PU tires have the oil resistant and UV resistant. Most of all, they never go flat.

Our PU wheelbarrow, hand truck tires features:
Our flat free wheels owns more than 3 times service life, compared with the standard rubber wheels. No air, no leaks, absolutely no flat tires downtime.
Our PU wheels is lightweight and very durable, easily to roll than ordinary rubber wheels.
Our PU wheels is ideal choice for oils and chemical workplaces where rubber wheels is easily aging and damaged.
If you are OEM OR a big consumer of tires, Please no feel free to call us to discuss the applications and OEM pricing.